Haircut | Hair Treatment | Scalp Treatment | Blow Dry | Styling
30% OFF!
Treat NOT Trick.
Expires after November
Next Salon offers 30% discount in all services of Andy Song for the whole month of November available to everyone! Enjoy ME Day for as low as 30% this whole month of November. Look for Andy Song and get your 30% discount!
Valid for online bookings only.
Terms & Condition:
All price listed above before gst.

Promotion valid for Senior/Leading Technician.

NEXT will assign the next available hair artist for your appointment.

Additional $99 for extra bleaching.

Specific promotion is only valid on the same day of service.

No carry forward of promotion is allowed.

Not applicable with other discounts or promotions.

The management reserves the right to amend these terms and conditions ant any time without prior notice.

Strictly by ONLINE BOOKING : www.NextSalonOfficial.com.
✔️ Journey to healthy/beautiful hair: Great hair doesn't happen by chance, it happens by appointment. 🌸 Secure your SEPTEMBER SUPER SAVER DEAL now at the price of $299 including haircut, more details and booking 👉🏻 https://www.nextsalonofficial.com/ ⠀ ⠀ Instantly look #PhotoReady all day in easy maintenance Elegant Glam-Waves. 💃🏻💄 ⠀ 👉🏻 #GlamWaves #CeramicPerm #DigitalPerm Changing shape and altering the structure of your hair using Digital or Ceramic Hot-Perm technology based on your hair texture, condition and desired hairstyle. ⠀ 👉🏻 Will combined with anti-frizz treatment on top area if want to achieved more manageable curls. Duration: Minimum 3.5 hours. Please expect longer hours of doing #MixPerm ⠀ #NextSalonHollandVillage #NSHV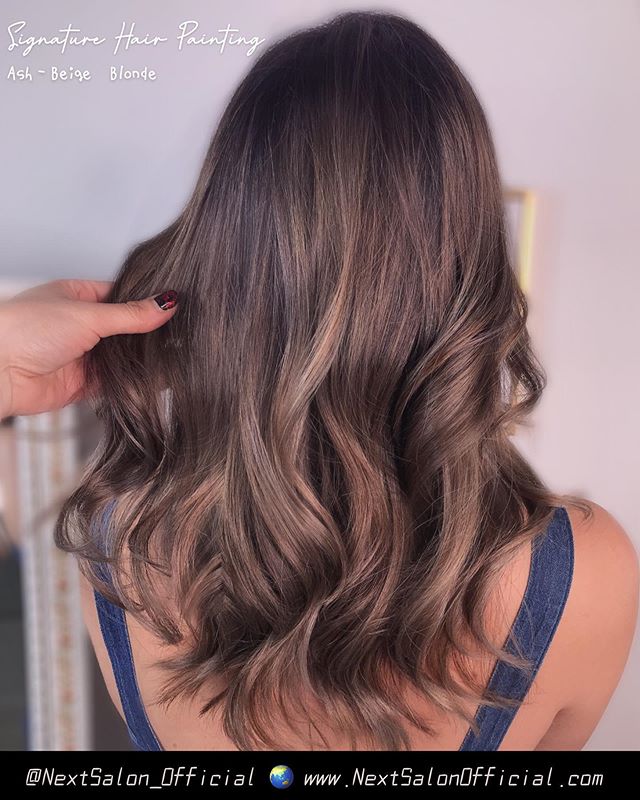 #DreamHair ✨ SEPTEMBER SUPER SAVER - @nextsalon_official // secure your slot by clicking the link in bio. More photos & video click 👉🏻 @NextSalon_Official ⠀ MONDAY 👩🏻‍🎨👨🏻‍🎨🎨 $299 for Signature Hair Painting OR GlamWaves + HAIRCUT // ADD-ON $99 for BondBuilder OR Miji Sakura Hair Treatment. ⠀ TUESDAY 💦✨🧴 Purchase one set of K-Gloss Shampoo (355ml) + Togethair Masque (500ml) TO ENJOY 30% OFF for K-Gloss S.4 Keratin Treatment
⠀ WEDNESDAY💥💃🏻💰 $48 Dollars off for Signature Hair Painting OR Glamwaves
⠀ THURSDAY 🌸💆🏻‍♂️💆🏻‍♀️ Enjoy 30% OFF Chemical ADD-ON Services: Miji Sakura Hair Treatment OR Scalp Detox Treatment.
⠀ FRIDAY ✨💇🏻‍♀️💇🏻‍♂️ Enjoy after haircut ADD-ON DOUBLE TREATMENT: Miji Sakura Hair Treatment + Scalp Detox Treatment at the price of $199 ! ⠀ SATURDAY 🥂🛁🔮 Purchase any 3 Products or above to enjoy 25% OFF for TOTAL PRODUCTS bill. ⠀ SUNDAY 🍿🍻💦 Enjoy 30% OFF Chemical ADD-ON Services: Miji Sakura Hair Treatment OR Scalp Detox Treatment. ⠀ Terms & Condition: * All price listed above before gst. * Promotion valid for Senior/Leading Technician. * NEXT will assign the next available hair artist for your appointment. * Additional $99 for extra bleaching. * Specific promotion is only valid on the same day of service. * No carry forward of promotion is allowed. * Not applicable with other discounts or promotions. * The management reserves the right to amend these terms and conditions ant any time without prior notice. * Strictly by ONLINE BOOKING : www.NextSalonOfficial.com
SEPTEMBER SUPER SAVER - @nextsalon_official // secure your slot by clicking the link in bio. More photos & video click 👉🏻 @NextSalon_Official ⠀ MONDAY 👩🏻‍🎨👨🏻‍🎨🎨 $299 for Signature Hair Painting OR GlamWaves + HAIRCUT // ADD-ON $99 for BondBuilder OR Miji Sakura Hair Treatment. ⠀ TUESDAY 💦✨🧴 Purchase one set of K-Gloss Shampoo (355ml) + Togethair Masque (500ml) TO ENJOY 30% OFF for K-Gloss S.4 Keratin Treatment
⠀ WEDNESDAY💥💃🏻💰 $48 Dollars off for Signature Hair Painting OR Glamwaves
⠀ THURSDAY 🌸💆🏻‍♂️💆🏻‍♀️ Enjoy 30% OFF Chemical ADD-ON Services: Miji Sakura Hair Treatment OR Scalp Detox Treatment.
⠀ FRIDAY ✨💇🏻‍♀️💇🏻‍♂️ Enjoy after haircut ADD-ON DOUBLE TREATMENT: Miji Sakura Hair Treatment + Scalp Detox Treatment at the price of $199 ! ⠀ SATURDAY 🥂🛁🔮 Purchase any 3 Products or above to enjoy 25% OFF for TOTAL PRODUCTS bill. ⠀ SUNDAY 🍿🍻💦 Enjoy 30% OFF Chemical ADD-ON Services: Miji Sakura Hair Treatment OR Scalp Detox Treatment. ⠀ Terms & Condition: * All price listed above before gst. * Promotion valid for Senior/Leading Technician. * NEXT will assign the next available hair artist for your appointment. * Additional $99 for extra bleaching. * Specific promotion is only valid on the same day of service. * No carry forward of promotion is allowed. * Not applicable with other discounts or promotions. * The management reserves the right to amend these terms and conditions ant any time without prior notice. * Strictly by ONLINE BOOKING : www.NextSalonOfficial.com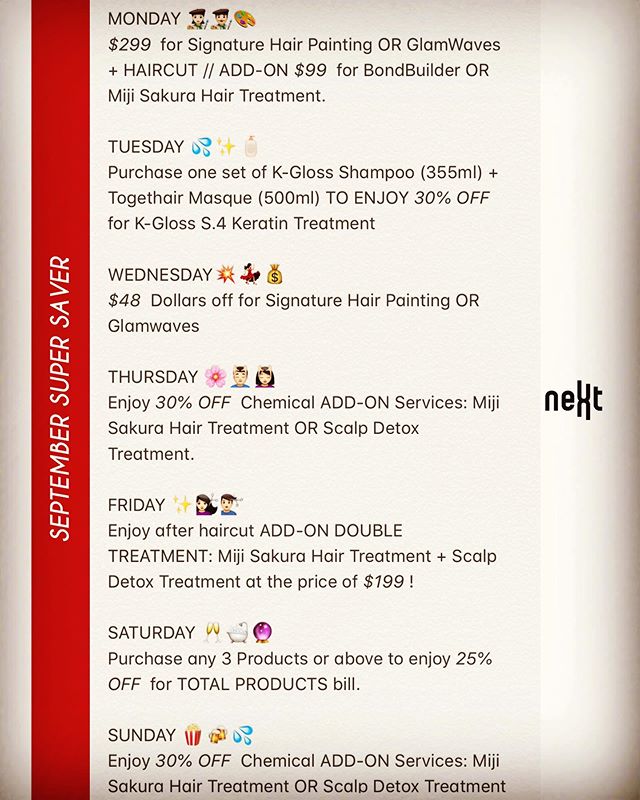 SEPTEMBER SUPER SAVER - @nextsalon_official // secure your slot by clicking the link in bio. More photos & video click 👉🏻 @NextSalon_Official ⠀ MONDAY 👩🏻‍🎨👨🏻‍🎨🎨 $299 for Signature Hair Painting OR GlamWaves + HAIRCUT // ADD-ON $99 for BondBuilder OR Miji Sakura Hair Treatment. ⠀ TUESDAY 💦✨🧴 Purchase one set of K-Gloss Shampoo (355ml) + Togethair Masque (500ml) TO ENJOY 30% OFF for K-Gloss S.4 Keratin Treatment
⠀ WEDNESDAY💥💃🏻💰 $48 Dollars off for Signature Hair Painting OR Glamwaves
⠀ THURSDAY 🌸💆🏻‍♂️💆🏻‍♀️ Enjoy 30% OFF Chemical ADD-ON Services: Miji Sakura Hair Treatment OR Scalp Detox Treatment.
⠀ FRIDAY ✨💇🏻‍♀️💇🏻‍♂️ Enjoy after haircut ADD-ON DOUBLE TREATMENT: Miji Sakura Hair Treatment + Scalp Detox Treatment at the price of $199 ! ⠀ SATURDAY 🥂🛁🔮 Purchase any 3 Products or above to enjoy 25% OFF for TOTAL PRODUCTS bill. ⠀ SUNDAY 🍿🍻💦 Enjoy 30% OFF Chemical ADD-ON Services: Miji Sakura Hair Treatment OR Scalp Detox Treatment. ⠀ Terms & Condition: * All price listed above before gst. * Promotion valid for Senior/Leading Technician. * NEXT will assign the next available hair artist for your appointment. * Additional $99 for extra bleaching. * Specific promotion is only valid on the same day of service. * No carry forward of promotion is allowed. * Not applicable with other discounts or promotions. * The management reserves the right to amend these terms and conditions ant any time without prior notice. * Strictly by ONLINE BOOKING : www.NextSalonOfficial.com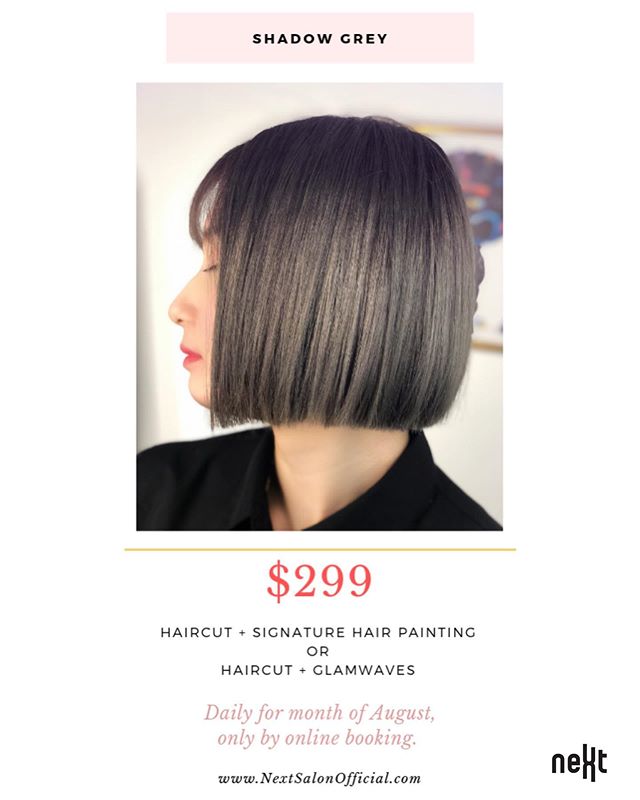 Bundle Deal $ for ALL length. 🎉 For the month of August, DAILY. You may choose: ⒈ Haircut + Digital/Ceramic Perm OR ⒉ Haircut + Signature Hair Painting ⠀ Follow steps below to secure your appointment, while availability lasts, limited slot per day. ⠀ ❶ Click https://nextsalononlinebooking.as.me/Promotion - (Link In Bio, Promotion) ❷ Select date and time & submit form. ❸ Wait for our confirmation email. ⠀ *Term and conditions: All price listed before GST. Promotion valid for Senior/Leading Technician. *ɴᴇxᴛ will assign the next available hair artist for your appointment. Additional $99 for extra bleaching. Strictly by Online Booking, with email confirmation. ⠀ 🔛 Same Day 🅑🅞🅝🅤🅢 ♥️ - Opt in for BondBuilder Pre Treatment & Post Chemical PH balancer. ONLY $ for both. ⠀ Click the link in bio @NextSalon_Official to claim your 🎉 299 Super Bundle Deal Haircut & Color/Perm, before this offer is over, hurry up! ⠀ Because no one should wake up, dreading a bad hair day! #HairLove #NSHV #SelfLove
Frizzy hair is a highly unfortunate, yet surprisingly common hair struggle that many ladies face. ⠀ If this scenario of frizzy hair is too familiar to you, and you're wondering how to deal with it, the first step is to understand what's causing the frizz so you can take the appropriate precautions. ⠀ 💭 "Why does my hair get frizzy?" 💭 "How can I get rid of frizzy hair but remain volume / waves?" 💭 "How to have almost WASH & GO hairstyle?" ⠀ 🆘 WE'RE HERE TO HELP: Secure your 1-1 complimentary consultation slot at www.NextSalonOfficial.com OR call +65 6468 3323 // @NextSalon_Official *We're spilling all our favorite tips and tricks to fighting frizz so you can enjoy smooth, shiny, frizz-free hair! *Not applicable for technical director. *Strictly by appointment. ⠀ Before we get into it, check out the video attached on how to tame frizzy hair with our tailored made treatment. // #NSHV #NextSalonHollandVillage
Bundle Deal $ for ALL length. 🎉 For the month of August, DAILY. You may choose: ⒈ Haircut + Digital/Ceramic Perm OR ⒉ Haircut + Signature Hair Painting ⠀ Follow steps below to secure your appointment, while availability lasts, limited slot per day. ⠀ ❶ Click https://nextsalononlinebooking.as.me/Promotion - (Link In Bio, Promotion) ❷ Select date and time & submit form. ❸ Wait for our confirmation email. ⠀ *Term and conditions: All price listed before GST. Promotion valid for Senior/Leading Technician. *ɴᴇxᴛ will assign the next available hair artist for your appointment. Additional $99 for extra bleaching. Strictly by Online Booking, with email confirmation. ⠀ 🔛 Same Day 🅑🅞🅝🅤🅢 ♥️ - Opt in for BondBuilder Pre Treatment & Post Chemical PH balancer. ONLY $ for both. ⠀ Click the link in bio @NextSalon_Official to claim your 🎉 299 Super Bundle Deal Haircut & Color/Perm, before this offer is over, hurry up! ⠀ Because no one should wake up, dreading a bad hair day! #HairLove #NSHV #SelfLove
Bundle Deal $ for ALL length. 🎉 For the month of August, DAILY. You may choose: ⒈ Haircut + Digital/Ceramic Perm OR ⒉ Haircut + Signature Hair Painting ⠀ Follow steps below to secure your appointment, while availability lasts, limited slot per day. ⠀ ❶ Click https://nextsalononlinebooking.as.me/Promotion - (Link In Bio, Promotion) ❷ Select date and time & submit form. ❸ Wait for our confirmation email. ⠀ *Term and conditions: All price listed before GST. Promotion valid for Senior/Leading Technician. *ɴᴇxᴛ will assign the next available hair artist for your appointment. Additional $99 for extra bleaching. Strictly by Online Booking, with email confirmation. ⠀ 🔛 Same Day 🅑🅞🅝🅤🅢 ♥️ - Opt in for BondBuilder Pre Treatment & Post Chemical PH balancer. ONLY $ for both. ⠀ Click the link in bio @NextSalon_Official to claim your 🎉 299 Super Bundle Deal Haircut & Color/Perm, before this offer is over, hurry up! ⠀ Because no one should wake up, dreading a bad hair day! #HairLove #NSHV #SelfLove
Total image transformation? We got you covered. 🎉 Bundle Deal $ for ALL length, inclusive of haircut too! ⠀ For the month of August, DAILY. You may choose: ⒈ Haircut + Digital/Ceramic Perm OR ⒉ Haircut + Signature Hair Painting ⠀ Follow steps below to secure your appointment, while availability lasts, limited slot per day. ⠀ ❶ Click https://nextsalononlinebooking.as.me/Promotion - (Link In Bio, Promotion) ❷ Select date and time & submit form. ❸ Wait for our confirmation email. ⠀ *Term and conditions: All price listed before GST. Promotion valid for Senior/Leading Technician. *ɴᴇxᴛ will assign the next available hair artist for your appointment. Additional $99 for extra bleaching. Strictly by Online Booking, with email confirmation. ⠀ 🔛 Same Day 🅑🅞🅝🅤🅢 ♥️ - Opt in for BondBuilder Pre Treatment & Post Chemical PH balancer. ONLY $ for both. ⠀ Click the link in bio @NextSalon_Official to claim your 🎉 299 Super Bundle Deal Haircut & Color/Perm, before this offer is over, hurry up! ⠀ Because no one should wake up, dreading a bad hair day! #HairLove #NSHV #SelfLove
Bundle Deal $ for ALL length. 🎉 For the month of August, DAILY. You may choose: ⒈ Haircut + Digital/Ceramic Perm OR ⒉ Haircut + Signature Hair Painting ⠀ Follow steps below to secure your appointment, while availability lasts, limited slot per day. ⠀ ❶ Click https://nextsalononlinebooking.as.me/Promotion - (Link In Bio, Promotion) ❷ Select date and time & submit form. ❸ Wait for our confirmation email. ⠀ *Term and conditions: All price listed before GST. Promotion valid for Senior/Leading Technician. *ɴᴇxᴛ will assign the next available hair artist for your appointment. Additional $99 for extra bleaching. Strictly by Online Booking, with email confirmation. ⠀ 🔛 Same Day 🅑🅞🅝🅤🅢 ♥️ - Opt in for BondBuilder Pre Treatment & Post Chemical PH balancer. ONLY $ for both. ⠀ Click the link in bio @NextSalon_Official to claim your 🎉 299 Super Bundle Deal Haircut & Color/Perm, before this offer is over, hurry up! ⠀ Because no one should wake up, dreading a bad hair day! #HairLove #NSHV #SelfLove
Bundle Deal $ for ALL length. 🎉 For the month of August, DAILY. You may choose: ⒈ Haircut + Digital/Ceramic Perm OR ⒉ Haircut + Signature Hair Painting ⠀ Follow steps below to secure your appointment, while availability lasts, limited slot per day. ⠀ ❶ Click https://nextsalonappointmentbook.as.me/Promotion - (Link In Bio, Promotion) ❷ Select date and time & submit form. ❸ Wait for our confirmation email. ⠀ *Term and conditions: All price listed before GST. Promotion valid for Senior/Leading Technician. *ɴᴇxᴛ will assign the next available hair artist for your appointment. Additional $99 for extra bleaching. Strictly by Online Booking, with email confirmation. ⠀ 🔛 Same Day 🅑🅞🅝🅤🅢 ♥️ - Opt in for BondBuilder Pre Treatment & Post Chemical PH balancer. ONLY $ for both. ⠀ Click the link in bio @NextSalon_Official to claim your 🎉 299 Super Bundle Deal Haircut & Color/Perm, before this offer is over, hurry up! ⠀ Because no one should wake up, dreading a bad hair day! #HairLove #NSHV #SelfLove
Edgy and constantly evolving. Committed to delivering a new standard of affordable luxury in the hairdressing industry. ☞ @NextSalon_Official™ ⠀ ✎ Refer to the link below for our Ongoing Promotion / Booking of appointment. ⠀ ✎ https://www.nextsalonofficial.com ⠀ ☏ For more information, you may give us a call at 6467 3323 / 6468 3323. ⠀ 💈 Operating hours: Weekday: 10.30am-8.30pm Weekend: 10am-7pm ⠀ #NextSalonHollandVillage
Check out the video, and get ready to be amazed! At NEXT, all of our hair-artists are fueled by Passion & Hairspray, there will never be a dull moment! ⠀ Hit the button 👉🏻 @NextSalon_Official check out all the masterpiece: From professional, classy, trendy to edgy style, you name it. Great hair speaks louder than words! ⠀ Book your 1-1 hair consultation to find out your best hairstyle. Detail hair services & pricelist: https://www.nextsalonofficial.com ⠀ 💇🏻‍♂️✂️ Your hair beauty, our duty. 🎨💇🏻‍♀️ ⠀ Instagram: @NextSalon_Official Facebook: Next Salon Holland Village Website: www.NextSalonOfficial.com Contact: +65 6468 3323 ⠀ 📝 Click the URL at bio for express booking now! @NextSalon_Official @NextSalon_Official
Pearish-Blonde // Ladies, Check out the before-after, watch till the end! ✨ #hairtransformation ⠀ ✔ Fine to medium weaving to create more texture/dimension look ✔ Look great with both straight/wavy hair ✔ Low maintenance technique ❶ Colour Gloss = $199 ❷ Signature Hair Painting = $299 ⠀ 🌈 #Bonus ❸ Add on $95 : Bond-Builder Pre-Treatment & Post-Chemical Treatment to prevent breakages, enhance strength and achieved maximum shine. ⠀ *Strictly by appointment: www.NextSalonOfficial.com ⠀ ☎ +65 6467 3323 / 6468 3323 ⠀ 📍 271A Holland Avenue, S278991. ⠀ #NSHV #ColourGloss #NextSignatureHairPainting
Get the look with @nextsalon_official most requested service: Next-Signature-Hair-Painting 💗 50 shades of #brown ⠀ ☑️ Enhance the colour depth ☑️ Low maintenance ☑️ Creating dimensional look ☑️ Individual tailored-made, achieved the perfect shades that matches your skin tone ⠀ 🍭 Modern / Trendy: Candy-crush collection. ✨ Classic / Glam: French collection. ⠀ 💦 Achieved your #hairgoals without compromising hair's integrity with #Kgloss 👉🏻 On the same day of your chemical services, for K-Gloss-Shine ONLY $199 ⠀ Book your 1-1 complimentary Consultation with our team of hair artists to achieve your #dreamhair // Only by appointment. *Not applicable for technical director. ⠀ 📞 +65 6467 3323 / 6468 3323 ⠀ 🌍 www.NextSalonOfficial.com ⠀ 🏡 271A Holland Avenue, S278991. ⠀ #NSHV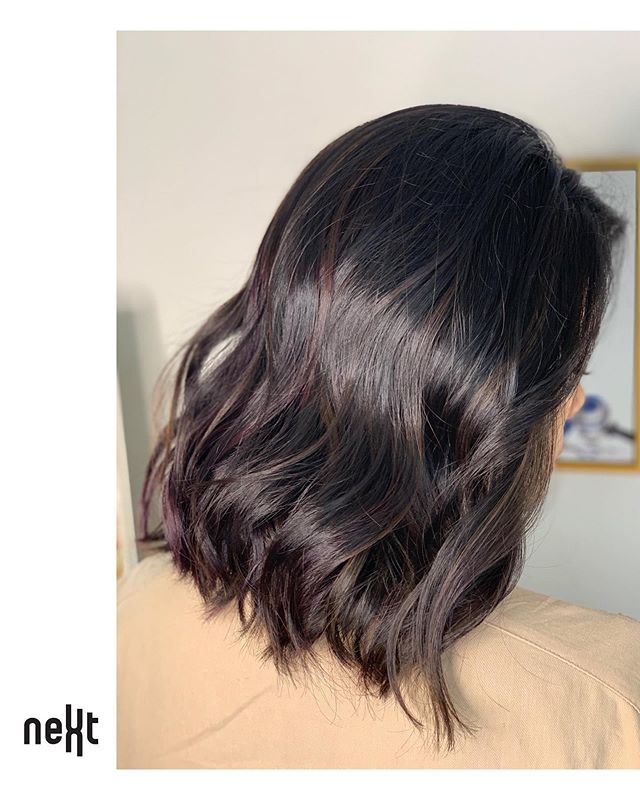 ✨Babylights with lilac+metalic brown✨ ⠀ Babylights: ☑️Creating soft and natural look ☑️Colour choice can be bolder ☑️Maintenance can be as long as 3-4months ⠀ Whether you're looking for classy, professional, casual, funky, or any hairstyle, feel free to book a #Babylights hair consultation with our team of #hairartists here @NextSalon_Official // 💇🏻‍♀️💇🏻‍♂️🎨 ⠀ 🌍 www.nextsalonofficial.com #linkinbio 📞 +65 6467 3323 / 6468 3323 ⠀ #NSHV
Frizzy hair is a highly unfortunate, yet surprisingly common hair struggle that many ladies face. ⠀ If this scenario of frizzy hair is too familiar to you, and you're wondering how to deal with it, the first step is to understand what's causing the frizz so you can take the appropriate precautions. ⠀ 💭 "Why does my hair get frizzy?" 💭 "How can I get rid of frizzy hair but remain volume / waves?" 💭 "How to have almost WASH & GO hairstyle?" ⠀ 🆘 WE'RE HERE TO HELP: Secure your 1-1 complimentary consultation slot at www.NextSalonOfficial.com OR call +65 6468 3323 // @NextSalon_Official *We're spilling all our favorite tips and tricks to fighting frizz so you can enjoy smooth, shiny, frizz-free hair! *Not applicable for technical director. *Strictly by appointment. ⠀ Before we get into it, check out the video attached on how to tame frizzy hair with our tailored made treatment. // #NSHV #NextSalonHollandVillage
Change can be a beautiful thing — especially when it comes to your hair. Whether it's just a few snips here and there, or a dramatic long-to-short chop, switching up your hairstyle is the easiest way to shake up your whole look (and attitude!) 🌸 ⠀ Whether you're looking for classy, professional, casual, funky, or any hairstyle, feel free to book a one-to-one hair consultation with our team of #hairartists here @NextSalon_Official // 💇🏻‍♀️💇🏻‍♂️🎨 ⠀ 🌍 www.nextsalonofficial.com #linkinbio 📞 +65 6467 3323 / 6468 3323 ⠀ #NSHV
💫 #NEXT Most requested service: #SignatureHairPainting + Haircut Usual price: $450+ 💥NOW: $299 ⠀ ✔️ Softer, less noticeable regrowth lines than traditional highlights. ✔️ The principal idea being less is more when creating soft, natural looks. ✔️ There's no stripy look. ✔️ Emulates the parts of your hair that would naturally lighten in the sun. ✔️ Grows out beautifully meaning less maintenance, so less frequent appointments. ⠀ 💥 #Bonus Add on $95 : Bond-Builder Pre-Treatment & Post-Chemical Treatment to prevent breakages, enhance strength and achieved maximum shine. ⠀ - First come first serve basis, limited slot by appointment. - Valid for senior/leading technician. - Strictly by online booking. - www.NextSalonOfficial.com / select #promo ⠀ ☎️ +65 6467 3323 / 6468 3323 ⠀ 📍 271A Holland Avenue, S278991. ⠀ #NSHV #NextSignatureHairPainting ⠀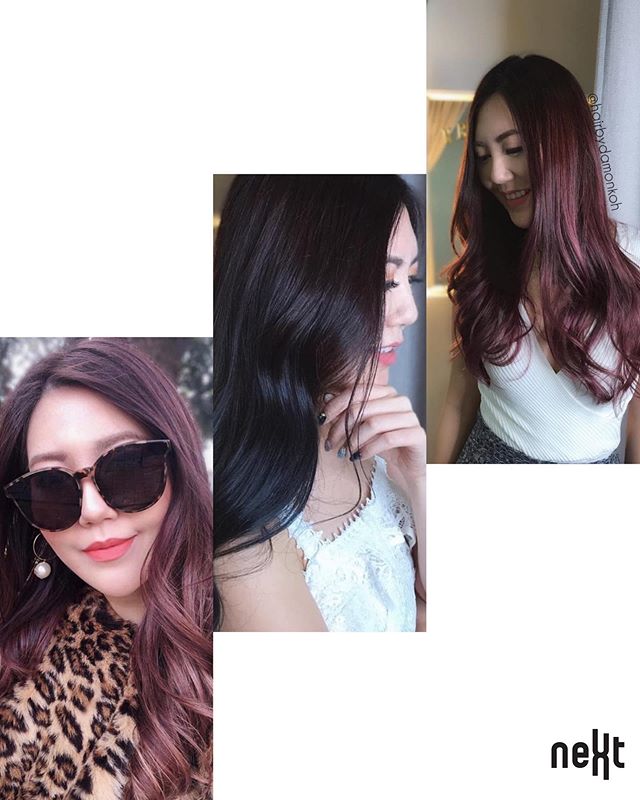 ✨Nextsignaturehairpainting✨ ⠀ #nextsignaturehairpainting is a technique we use widely these days for our clients. Often clients will ask what's hair painting and does hair painting required to bleach? ⠀ ☑️Less noticeable regrowth lines than traditional highlights. ⠀ ☑️ Emulates the parts of your hair that would naturally lighten in the sun. ⠀ ☑️ Grows out beautifully meaning less maintenance. ⠀ ☑️Bleaching is subjective to the colour choices. ⠀ ☑️The principal idea being less is more when creating soft, natural looks. ⠀ Call us for more info at ⠀ ☎️ +65 6467 3323 / 6468 3323 ⠀ #nshv #nextsignaturehairpainting #colourgloss